What would you be doing with your life if money and time wasn't an obstacle?

Who would you be spending your time with?
What would total time and financial freedom look like in your life?        
What would you be doing? Where would you be living?

 Why are you here? What is your purpose?
Here is mine!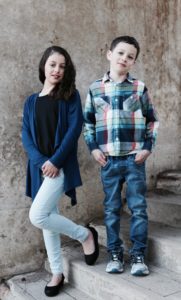 Are you ready to make a change?  Are you ready to experience more passion, joy and purpose in your life? Are you ready to elevate your health? Are you ready to join our community and create financial abundance in your life?  Are you ready to create time and financial freedom? Are you ready to create a six figure income by sharing natural solutions with the world? If so, I can help.
Building a business with the largest essential oils company in the world is an amazing way to create abundance in your life! I am aligned with a company that is bringing the most potent and pure essential oils to the market today, and has a focus on service, sustainability, and global collaboration.
JOIN MY TRIBE & CREATE ABUNDANCE, HAPPINESS
AND HEALTH IN YOUR LIFE NOW!
I am looking for business partners with the following qualifications:
– Inspired to make a change in themselves and others
– Living or aspiring to live a wellness lifestyle
– Desire to start a home-based business while receiving mentorship
– Dedicated to setting and achieving personal goals
If this is you, please connect with me to schedule a business overview to see if earning income with dōTERRA is a good fit for you.
As a member of our wellness team, you will receive mentorship to identify your earning potential, create a customized business plan to meet your goals, and receive either individual or group mentorship depending on your goals.
You will also have access to exclusive team trainings, videos, calls and access to our private facebook groups.
Are ready to make a change in your health? 
Before or after you have enrolled, contact me to schedule a complimentary wellness consult with myself or a member of our wellness team.
Becoming a dōTERRA Wellness Advocate is an amazing opportunity to purchase CPTG essential oils at 25% below the retail cost.
Learn why!
dōTERRA "Wellness Advocates" come from all backgrounds, countries and walks of life. Without question, they're passionate about health and wellness, and caring for people.
A dōTERRA Wellness Advocate is a person who is committed to sharing the life-enhancing benefits of therapeutic-grade essential oils with the world. They do this by sharing the world's highest-quality essential oil products–products that have been developed by of highly-educated and experienced botanists, chemists, health scientists, and health-care professionals.
They typically have had personal experiences with product efficacy, quality, purity, and safety. They are often excellent teachers and communicators, who offer educational opportunities for all people interested in learning how therapeutic-grade essential oils can be used as a self-care wellness alternative.
Wellness Advocates sell dōTERRA products locally through person-to-person contact and globally through personalized web shopping sites.  As they sell product, they reach various levels of achievement (ranks) and become leaders in sharing dōTERRA products.
What does the business opportunity have to offer you? 

Creating an Order
You have two options as a Wellness Advocate when you create your orders.
Standard Order: This type of order can be placed at any time online or through member services. A standard order is a wholesale order that qualifies you for 25% in savings.
Loyalty Rewards Order (LRP): This is the smartest way to purchase products at dōTERRA. This is an auto-ship program that not only allows you to purchase products at wholesale prices, but also allows you the opportunity to earn 10% to 30% of your total purchase in free product points.
Would you like to meet our leaders?
❤️